Gondwana Sanctuary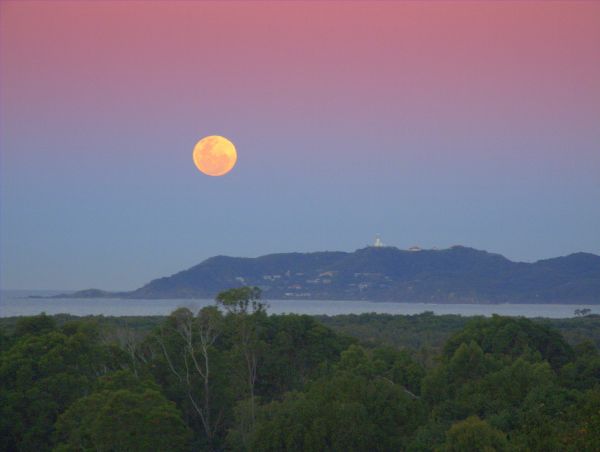 Gondwana Sanctuary is a residential and wildlife sanctuary which has existed since 1987. It is located near Byron Bay at the most easterly point of mainland Australia. The Gondwana property is approximately 40 hectares, and is situated two kilometres from the beach with wonderful views to east and west of Cape Byron and Mount Warning. Gondwana has a quiet meditative energy, perfect for relaxing away from the stresses of the outside world.
The Gondwana community seeks to manifest an ideal vision of community and spiritual life. Its inspiration derives in large part from a variety of eastern spiritual traditions - one in particular is that of Osho and his vision of celebration, meditation, and awakening.
We hold meditations, working bees, community meals, and other community events, and have ongoing landcare regeneration and other projects. We have an openness to personal and spiritual growth as a core value, and endeavour to achieve a harmonious balance between the individual and the community.
Gondwana currently has 14 shareholders - that is, community members who own a dwelling on one of the 10 residential sites. In addition, there are approximately 15 guests and long-term residents.

Gondwana Sanctuary Notice Board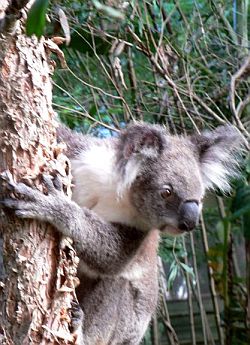 Weekly Community Meal
Our weekly community meal (two or three course vegetarian) is held at the Gondwana Community House on most Wednesday evenings, starting at 6:30 pm in winter and 7:00 pm in summer. All friends of Gondwana Sanctuary are welcome to come. It is best to phone the Community House on the day (phone number on the Contact page), to check whether the community meal is happening. There is a nominal charge.
Accommodation at Gondwana Sanctuary
Short term accommodation is sometimes available at Gondwana. If you are interested, contact the Accommodation Manager via the phone number or email address on the Contact page. In general we try to reserve our accommodation for people who share our inspirations and enthusiasms.
Please note that Gondwana is unable to offer accommodation in exchange for work. Also, camping is not permitted on Gondwana property at any time.
Lots and Houses on Gondwana Sanctuary
As at this date, there are no lots or houses for sale on Gondwana. If any should become available, a notification will be put on this website. (More information on the About Us page.)

Gondwana Sanctuary News
Click this Facebook icon
to check out the most current Gondwana Sanctuary news.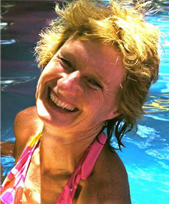 Aqua Body Work with Masta
Masta continues to offer sessions in her indoor pool at Gondwana as an Aqua Body worker and teacher, offering private swimming classes for children, pregnancy massage, and much more. See her website for more information.
Follow her on Facebook at
and at
.
Dru Yoga classes with Yuti
Yuti on occasions holds Dru Yoga classes at Gondwana. The classes are held in the Gondwana Meditation Hall, and Yuti is happy at any time to share her love and knowledge of this beautiful sadhana.

For more about Dru Yoga (Stillness in Motion), see here. For class times see the Meditation page. For Yuti's art, see the Links page.

<!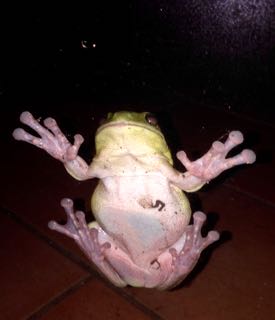 19 July 2011 - Community Title
As of this date, Gondwana Sanctuary is now registered as a Community Title property, and its official title is now the Gondwana Sanctuary Neighbourhood Association.
This change from Multiple Occupancy to Community Title offers an improved legal structure for Gondwana, including separate land titles for each dwelling site which, among other advantages, enables site owners to raise mortgages on dwelling sites.
We have been working towards this for over ten years now, so greet this final registration with a great sense of relief.
26 June 2011 - Jann, the Mountain Man
Jann, a resident at Gondwana for much of the last few years, suffered a stroke on Wednesday,
the 22nd June, and passed away on Sunday the 26th June.
His partner, Yuti, and friends from Gondwana and elsewhere, gathered in the Gondwana Meditation Hall on the following Sunday to celebrate his life and spiritual journey. Jann's philosophy was to "harmonise with the planet, to share with family and community, to create and enjoy spontaneity, love and humour."
1 Nov 2010 - A Love Song
Manjula and Paripurn have produced a beautiful little film about the old historical Gondwana.
See Gondwana - A Love Song.
17 Aug 2010 - Voices of Gondwana
Check out Bodhi's compilation Voices of Gondwana on YouTube. This was filmed at Gondwana Sanctuary, and features many members of the community.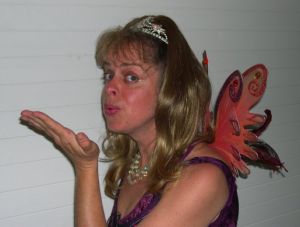 10 May 2009 - Milli Flies Free
Milli O'Nair, a long time resident at Gondwana, died on this day, as a result of a tragic accident on the Pacific Highway close to Grays Lane. It was the most abrupt of deaths for the most peaceful of souls. Milli died instantly when a young driver hit her bicycle with the rental truck he was driving.

"She was just such a beautiful lady, full of life and doing such great work," her housemate of three years, Bodha, said.

Friends talked of Milli's work as a non-violent communication trainer and relationship mediator who was invited across Australia to work with groups, couples and individuals. She delighted in laughter and in sharing her talents as a laughter yoga practitioner and as a face painter at local markets and kids' parties.
18 Jan 2008 - 21st Birthday Reunion
Gondwana celebrated its 21st birthday with a weekend reunion event. This was highly successful with many previous community shareholders and residents present. Photographs of this event can be found on our Photo Album page.