Gondwana Sanctuary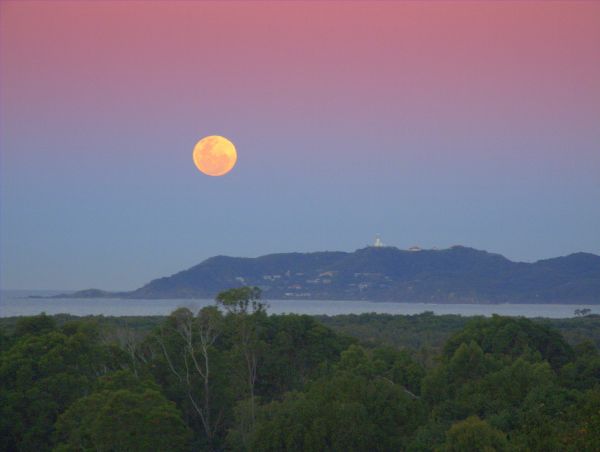 Gondwana Sanctuary is a residential and wildlife sanctuary which has been in existence since 1987. It is located just north of Byron Bay near the most easterly point of mainland Australia. The Gondwana property is approximately 40 hectares, and is situated two kilometres from Tyagarah beach with wonderful views to east and west of Cape Byron and of Mount Warning. Gondwana has a quiet meditative energy, perfect for relaxing away from the stresses of the outside world.
Gondwana Sanctuary is an intentional community, and as such, has a long history of successfully maintaining a harmonious balance between the individual and the community. For those interested, there are working bees, community meals, meditations, and ongoing landcare regeneration and other projects.
Gondwana currently has 15 shareholders - that is, community members who own a dwelling on one of the 10 residential sites. In addition, there are approximately 15 guests and long-term residents.

Gondwana Sanctuary Notice Board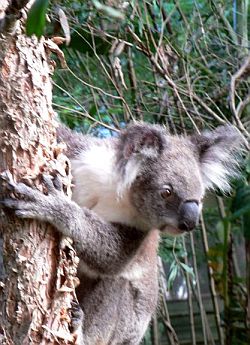 Coronavirus Pandemic
Because of the Coronavirus pandemic, Gondwana Sanctuary has curtailed some of its normal activities. All non-residents using the Meditation Hall, Community House or games rooms are requested to sign-in and provide a contact number in the books provided. This includes guests to Wednesday night community meals which have resumed but limited to a maximum of 20 persons.
There is a 15 person limit in the Meditation Hall.
Weekly Community Meal
Our weekly community meal (two or three course vegetarian) is held at the Gondwana Community House on most Wednesday evenings, starting at 6:30 pm in winter and 7:00 pm in summer. All friends of Gondwana Sanctuary are welcome to come, but note that for the time being there is a 20 person limit. It is best to phone the Community House on the day (phone number on the Contact page), to check whether the community meal is happening. There is a nominal charge.
Accommodation at Gondwana Sanctuary
Short term accommodation is sometimes available at Gondwana Sanctuary. In general we try to reserve our accommodation for people who share our inspirations and enthusiasms. We currently ask new guests to provide evidence of a recent negative COVID-19 test result. More Info
Please note that Gondwana is unable to offer accommodation in exchange for work - please help us by not asking.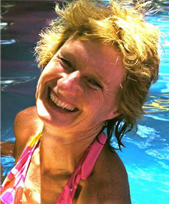 Aqua Body Work with Masta
Masta offers sessions in her indoor pool at Gondwana as an Aqua Body worker and teacher, offering private swimming classes for children, pregnancy massage, and much more. See her website for more information.
Follow her on Facebook at
and at
.
Dru Yoga classes with Yuti - Cancelled for now
Yuti normally holds Dru Yoga classes in the Gondwana Meditation Hall, where she is happy to share her love and knowledge of this beautiful sadhana. See the Meditation page, or phone Yuti on 0412 262467. For more about Dru Yoga, see the Dru Yoga page.

For Yuti's art, see the Links page.

<!